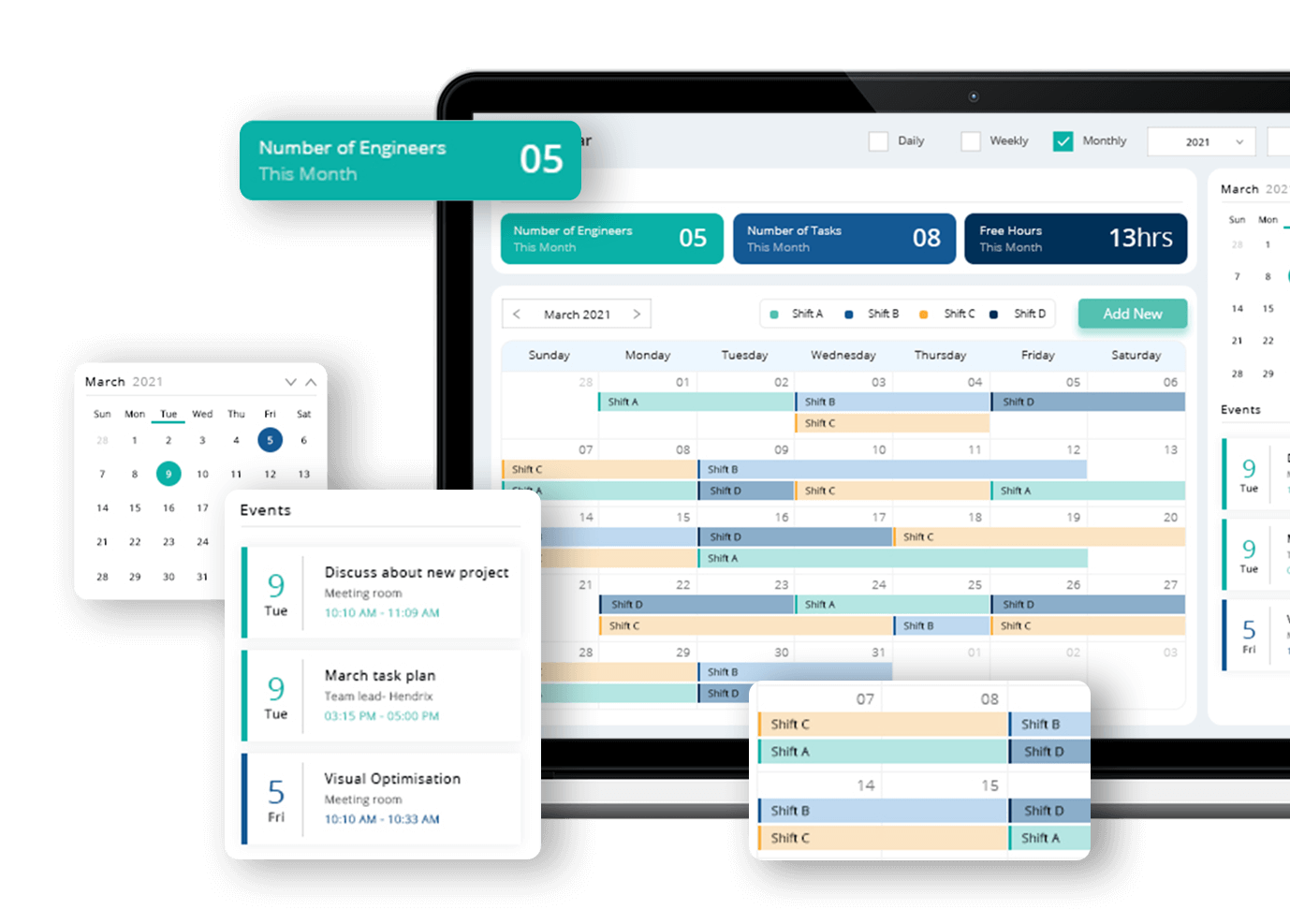 Easy Scheduling Using Digital T Cards
Schedule, allocate and execute each task in advance using Digital T Card.
Start Free Trial
Demo Video
Trusted Partner

for Businesses
Across the World

Irrespective of industries, Digital T Card Software enhanced their business processes.
Simplify Task Scheduling
Create tasks in a Click! Schedule each task in advance, allocate and execute them. Assign responsibility to individuals. Enter details such as who, what, when and how in T cards.
Read More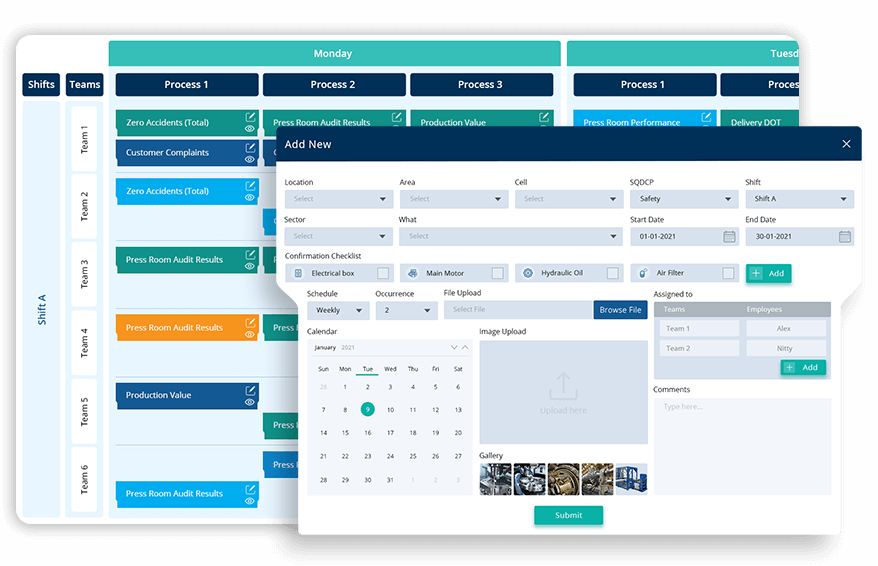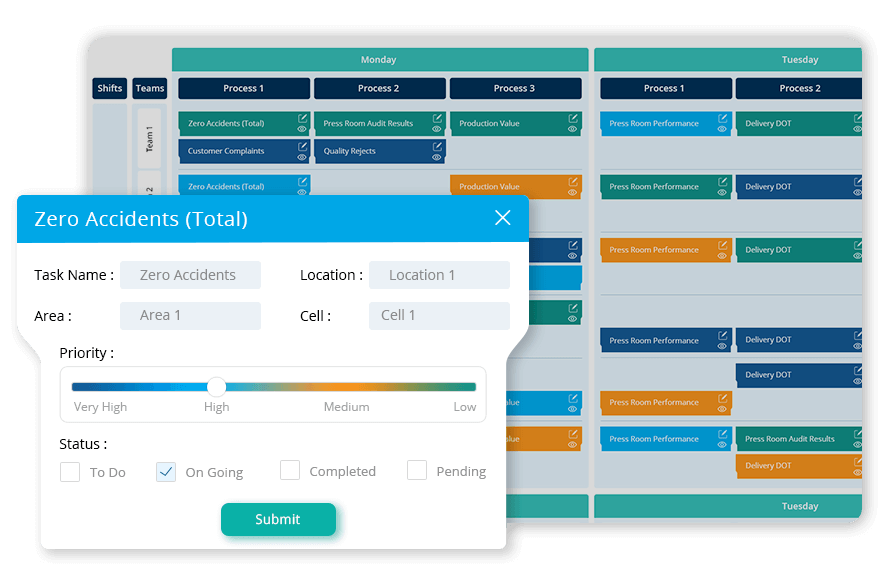 Prioritise and Allocate Jobs
Prioritise task using multicoloured T Cards. Allocate tasks to individuals and get it done on time. Job allocation is easier than ever. Detailed information in T cards will avoid confusions.
Read More
Calendar View of Scheduled Tasks
Get an overview of tasks and assigned employees, using calendar view. See at a glance the scheduled, ongoing and pending task details. See task history and status updates in real-time.
Read More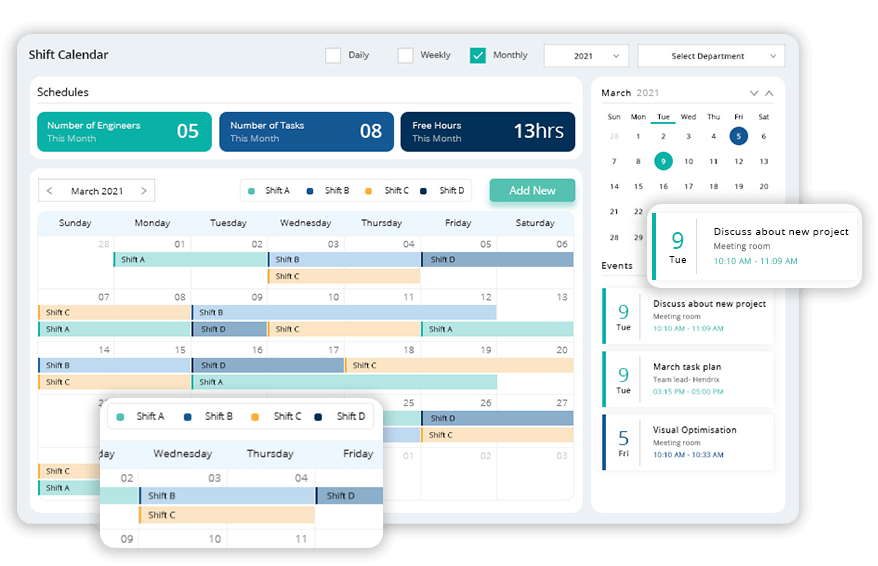 Manage & Monitor Jobs
Manage all tasks in a single T Card dashboard. Visualise the progress of tasks, and monitor their performance. Drag and Drop feature helps change the status of tasks easily.
Execute Tasks with Consistency
Let there be no delays in the whole process. From task scheduling to execution, the T card ensures consistency. Monitor performance and increase efficiency. Continuous monitoring gives consistent results.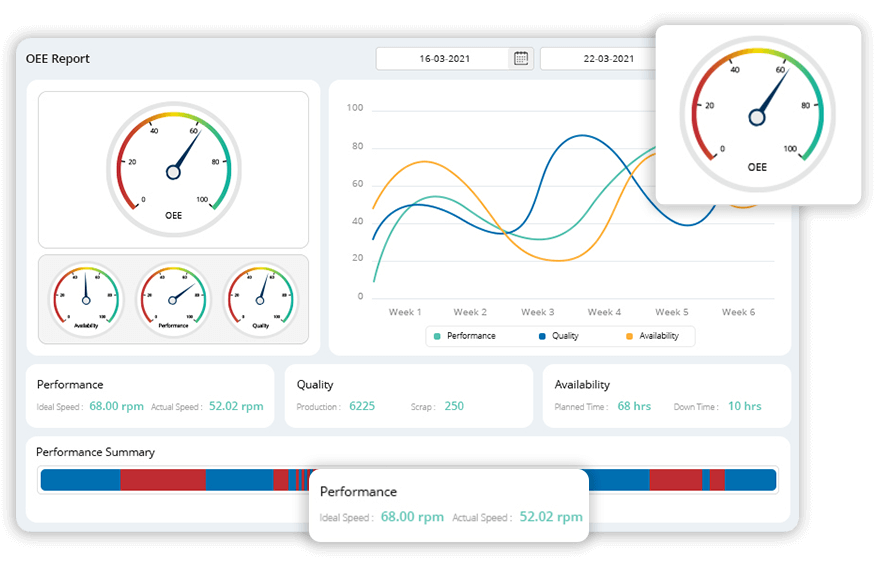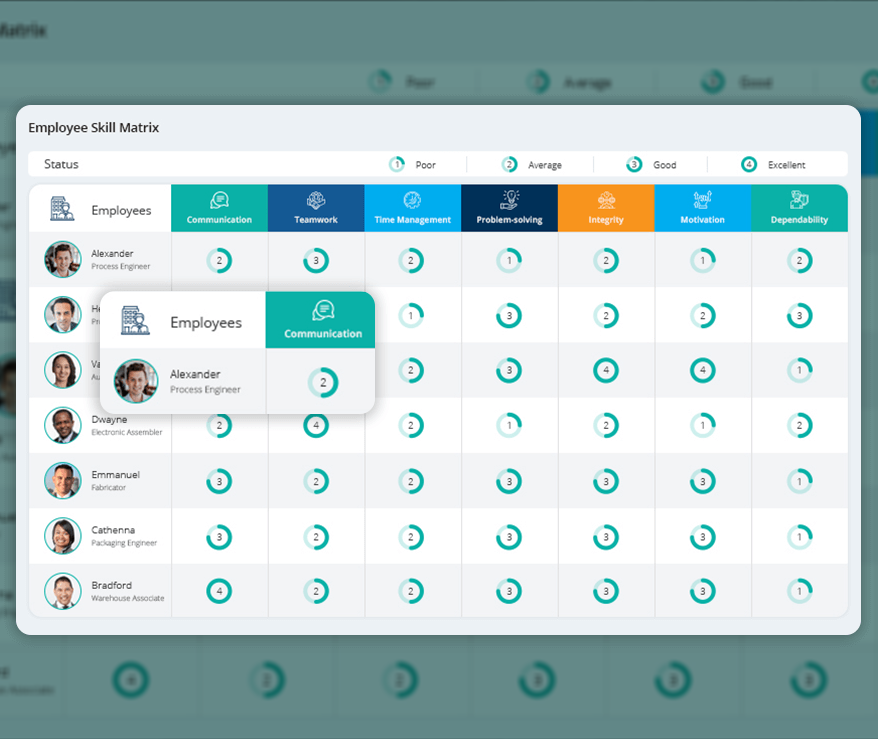 Align Goals Within Organisation
Align organisational goals from top to the bottom level. Monitor how well teams are performing, to achieve the set organisational goals. Maximise efficiency by executing tasks on time.
Start Free Trial
Countless Reports
Get countless digital reports. T card collects all related information on scheduled, ongoing and pending tasks and auto-generates reports. Analyse how effectively each task was executed.
Read More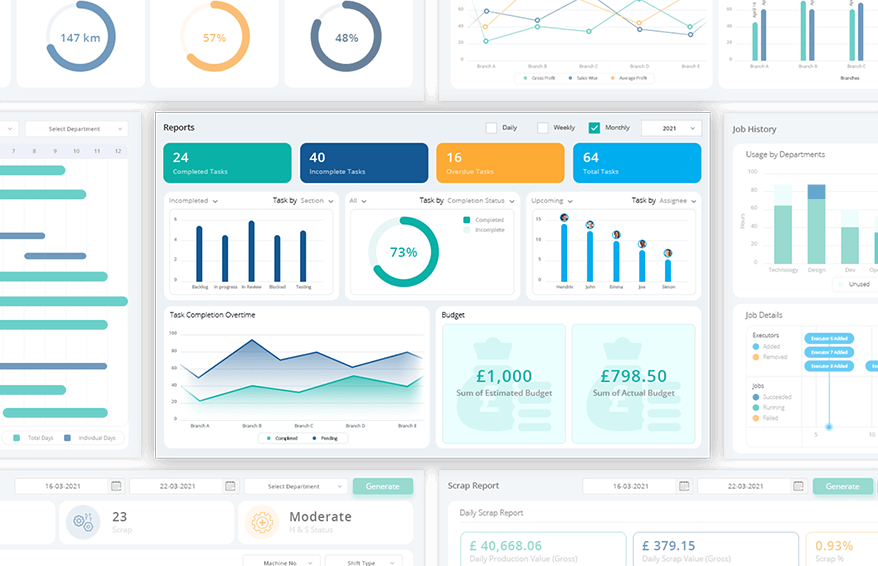 Request Your 1-Month Free Trial!
T cards are a simple and effective tool to track and record various processes in any business. Irrespective of industries, all organisations benefit from t cards.
We Customise the Digital T Card App
for Different Industries