Prioritise Events
Different Tasks, Different Priorities! According to task priority schedule tasks. Use multicolor cards to prioritise your work. Identify the task priority using colours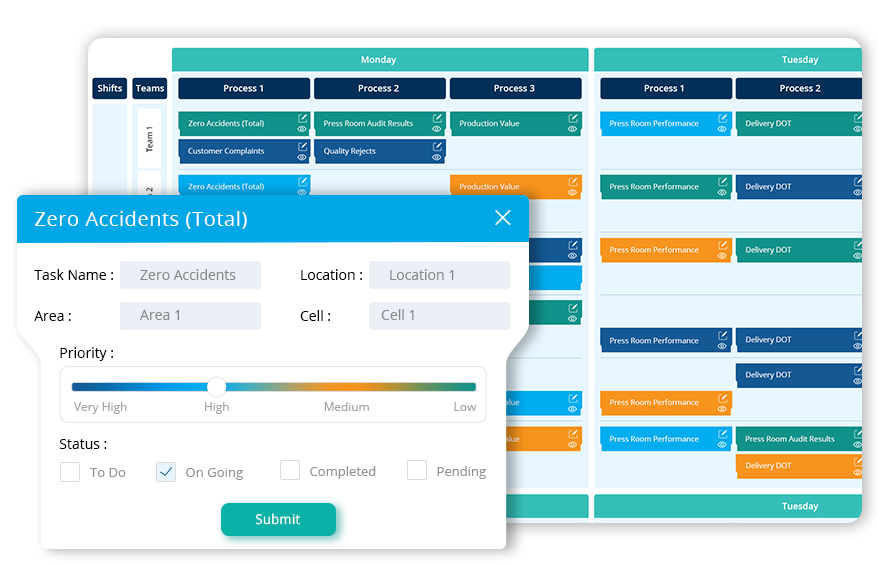 Scheduling Made Easier
See everything that happens. Calendar view of scheduled tasks or events for transparent communication. No more confusions, track progress of each task.
Read More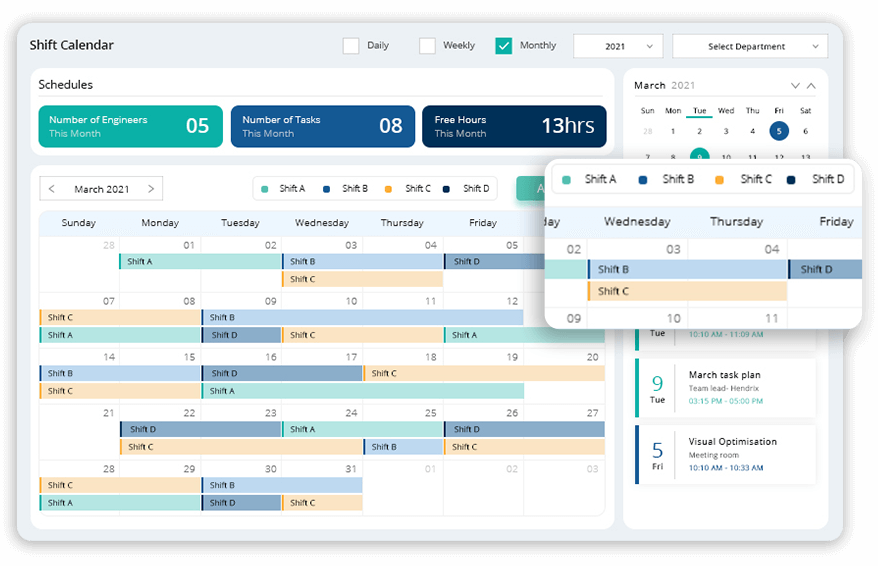 Start 14 Days Free Trial
T cards are a simple and effective tool to track and record various processes in any business. Irrespective of industries, all organisations benefit from t-cards.
Identify Progress
Give separate colours for each department to easily identify the task's progress. Drag and Drop feature to easily change status. Get instant visibility of your actions.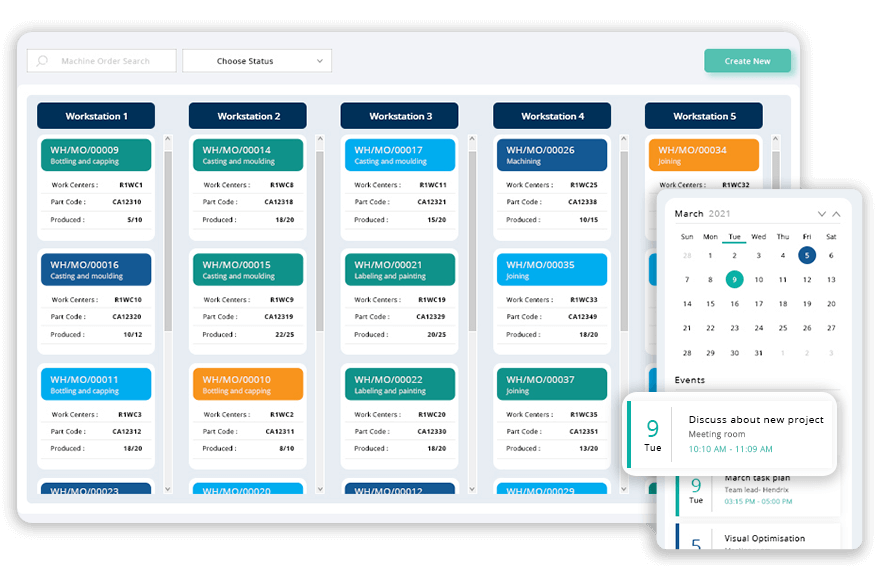 Never Miss Deadlines
Deliver tasks, right time, every time. No more delay! Set reminders for tasks while scheduling.
Get notified on deadlines.
How do Tcards help in scheduling your tasks?
Multicolour tcards make task identification and prioritisation easier.Tracking the progress of each task is made effortless with the calendar view dashboard. The drag and drop features bring greater visibility into the tasks, which lets you efficiently change the task status.
What is service scheduling software?
Service scheduling software is a dispatch software that optimises employee management and provides the teams with time tracking and job scheduling functionality to coordinate service delivery requests. Along with facilitating workforce management, it increases customer satisfaction, saves time and reduces costs.
Why do you need scheduling software?
Scheduling software helps the management allocate resources per the requirements and task priorities.
Tracking and delegating the required resources
Manage employee shifts
Identifying the gaps in the assignment of the tasks and filing it.
Improve efficiency
Accessibility
What are the advantages of using the scheduling software for project management?
Opting for scheduling software can help you manage your projects more productively and efficiently.
Stay on the schedule
Team coordination
Real-time tracking of the projects
Task Delegation
Communicating progress
Developing the project schedule
What is the purpose of the scheduling system?
The main purpose of a scheduling system is to manage projects according to priority. By focusing on the tasks in the order of their importance, you can keep the right track of them digitally with fewer errors. It also allocates the resources per the requirements and efficiently manages the task.
What is an automated scheduling system?
Automated scheduling software can create optimal schedules for employees according to their available time, limiting the chances of errors. Using the data from the system, predefined parameters and artificial intelligence, the best employee for that particular shift can be selected.
What is the benefit of using a digital tcard system for scheduling?
Simplify task scheduling
Job allocation and prioritisation
Calendar view of the scheduled tasks
Managing all tasks in a single dashboard
Continuous monitoring
Reports
Drag and drop functionality
Room for fewer errors
Automatic notifications and reminders
What are the main benefits of using a scheduling system in your business?
Improves time management
Increases workplace efficiency and productivity
Allows prioritisation of tasks
Enhances efficiency
Strengthen teamwork
Workforce management
Progress evaluation