What are Digital Kamishibai Boards?
Kamishibai boards are a visual control tool, used to perform audits for various processes. The method was popularised by the Toyota Production System (TPS). Audits are carried out regularly as per the schedule allocated to each individual. It ensures that audits are performed consistently and monitored regularly.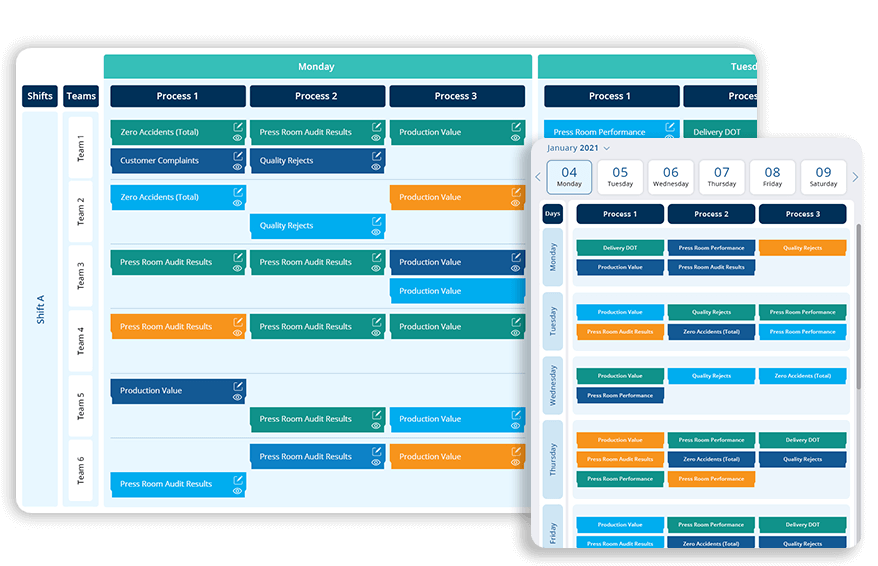 Kamishibai for Process Confirmation
Standardise daily, weekly and monthly audits using Digital Kamishibai Boards. Process Confirmation is a systematic audit process to check whether the work is done according to the standards and control points. These audits lead to productive discussions and insights on actions to be implemented.
Request Your 1-Month Free Trial!
T cards are a simple and effective tool to track and record various processes in any business. Irrespective of industries, all organisations benefit from t cards.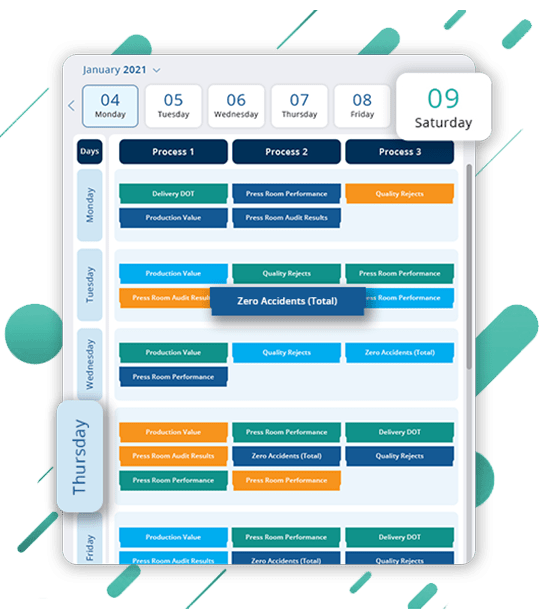 Standardise Daily, Weekly and Monthly Audits with Kamishibai Software
Schedule, allocate and execute audits. Assign responsibility to individuals, track progress of the audits, initiate and implement corrective measures. Create tasks in a Click! No more delayed audits, get it done on time.
Easily Allocate and Execute Audits
Initiate Action Plans
No More Delayed Audits
Continuous Monitoring of Processes
Origin of Kamishibai
Origin of Kamishibai, (kah-mee-she-bye) or "paper-theater," can be traced back to the early 1930s in Japan. It is a tradition of picture storytelling, in which the audience saw and heard what happened to characters in the story and compared their lives to the characters in the kamishibai story; similar to self-audit. The same concept is applied in the Kamishibai board system where an audit is conducted against a set standard for each process.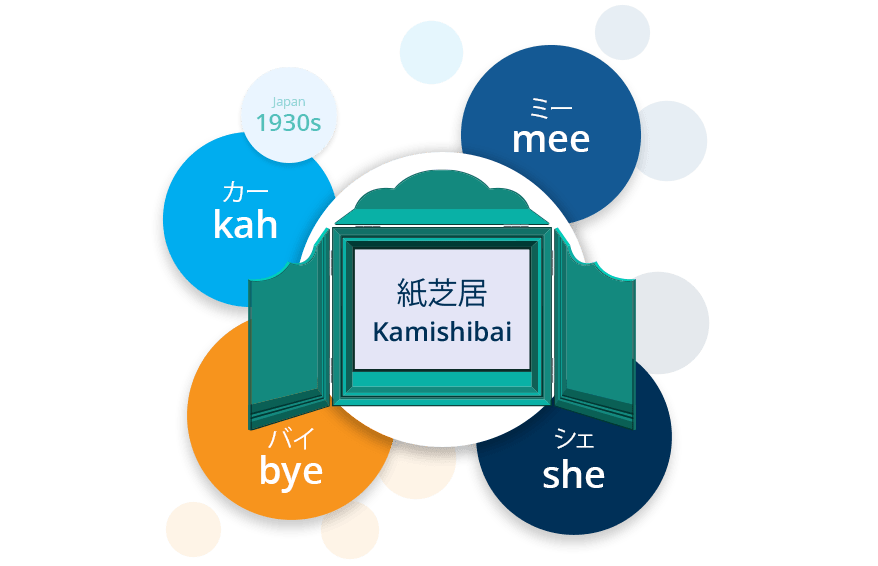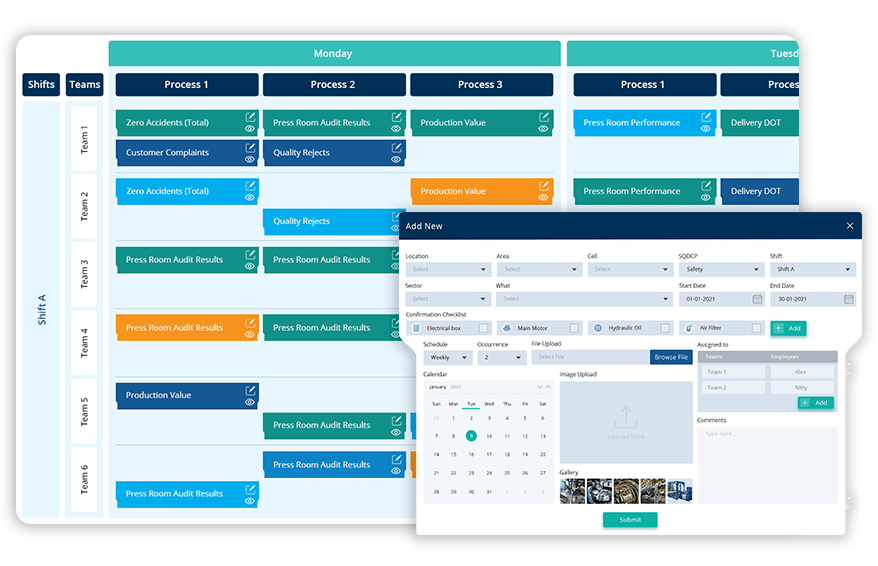 Kamishibai Cards
Kamishibai Cards contain information on what to be done, by whom, when and how for confirming process integrity. Audits are assigned and monitored regularly. These audits give insight on the ongoing processes. As the audit progress status of cards can be changed and updated.
Kamishibai & Gemba Walk
Gemba walks help you understand the ground level reality and the problems faced. Gemba walks maintains Lean practices and drives further improvement within the organisation. Digital Kamishibai board gives an overview of the processes to help structure every part of Gemba walk. Use Kamishibai Boards to get the job done at the right time.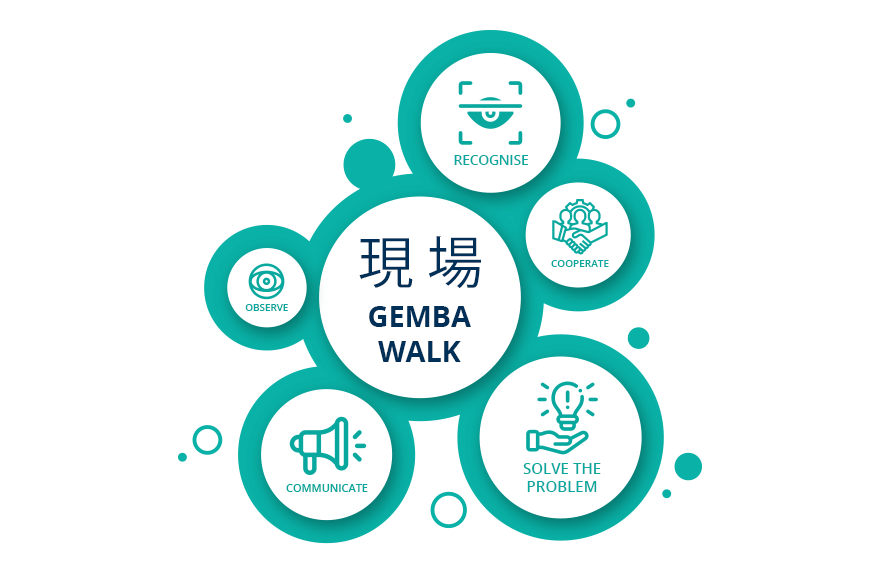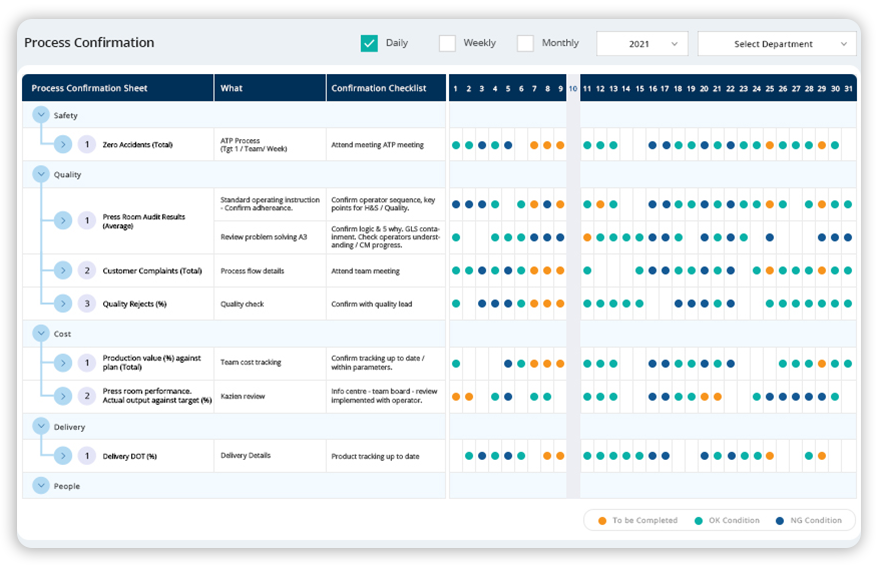 Kamishibai a Form of Total Preventive Maintenance
In Total Preventive Maintenance (TPM) regular checkups are done to prevent machine breakdowns. Likewise, regular Kamishibai audits identify slipping standards within each process and ensure smooth functioning of the Lean Management System.
Start Free Trial